official manufacturer partner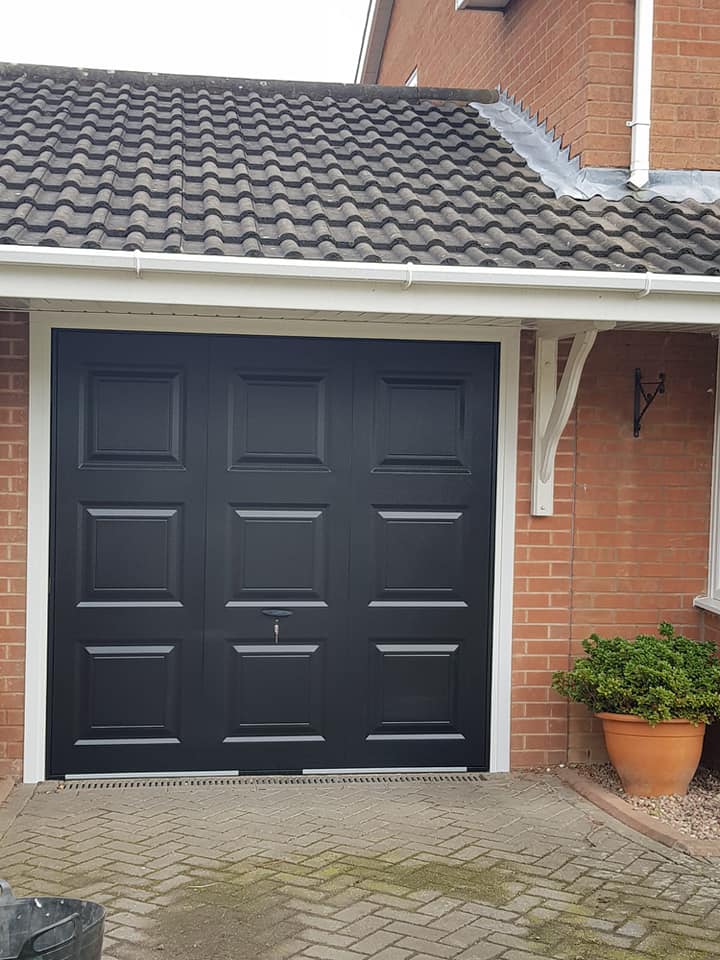 Installers of Single Garage Doors in the West Midlands
WM Garage Doors offers single garage doors and expert installation for your home and there is a garage door choice for all budgets and tastes. If you are looking for a single garage door then our free survey will accurately measure your garage door opening and this will allow us to provide you with a 30-day no obligation quote.
Why Choose a Single Garage Door?
The appearance of a single garage door can be tailored to any taste, with a wide variety of finishes and colours available.
Garage doors can be made from steel, aluminium, timber and other composite materials and even non-timber garage doors can be finished with a realistic wood effec, if desired.
The single garage doors for sale here can save space by retracting into the garage space, open outwards, roll up into a small space in the front of the garage or open on a single vertical track to provide a canopy at the entrance of the garage.
The Benefits of Single Garage Doors
A single garage door can be chosen for price or function. Certain garage doors have been designed to cater for specific needs, such as ABS doors that bounce back when accidentally hit or GRP garage doors that are luxurious and maintenance free.
Single insulated steel garage doors can also be chosen to keep the cold out and provide an acoustic barrier. Almost all of the garage doors in our range can be automated for the ultimate convenience.
The Suitability of Single Garage Doors
Single garage doors are suitable for residential homes and to ensure that they are both safe and secure, we recommend high-quality brands such as Cardale and Novoferm.
With our free survey, our experienced installers will measure your garage opening for you, to ensure that the right sized door is chosen, taking into consideration both size and clearance requirements.
Please contact us today to arrange your free survey.
If your Looking for a quality installation, service or maintenance. Get in touch today