official manufacturer partner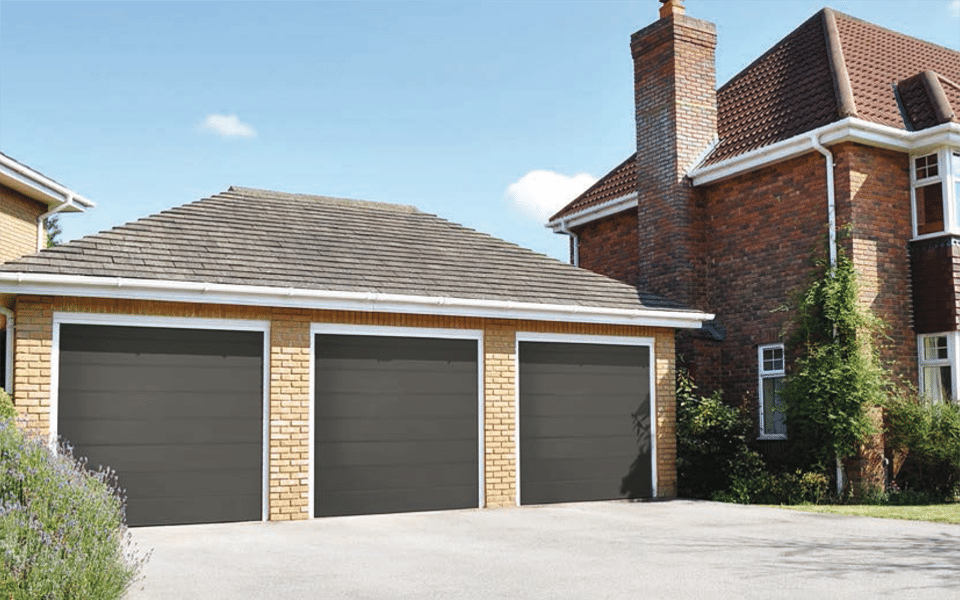 Triple Garage Door Installations in the West Midlands
Triple garage doors fitted to newly built or existing garages can be measured and made to order and still benefit from the same security and safety standards of single or double garage doors.
Triple garage doors are suited to garages that have more than a five metre opening. Our free survey and no obligation quote will allow you to choose a garage door that fits your budget and our highly skilled installers will ensure that your new garage door is safe and secure.
Triple Garage Door Appearance and Configuration
A triple garage door can have the same finish as double garage doors with a wide range of colours and materials available. Typically 6500mm wide or wider, a triple garage door is usually measured during a free survey and the garage door openings can be higher than normal, a practice designed to keep an attractive perspective.
Hormann is one of the highest quality manufacturers of triple garage doors and offers a number of different solutions. One piece sliding garage doors are robust and unlikely to warp, sectional garage doors can be operated without the need for additional opening room and up and over garage doors can be fitted with an additional pedestrian side entrance.
The Benefits of Triple Garage Doors
Triple garage doors are ideal for garages that have been designed to hold three cars or vehicles that take up more room, such as large family cars and 4×4 vehicles. A triple garage door can be made using double skinned steel panels with a foam filled centre, offering a degree of heat insulation and an acoustic barrier.
If your Looking for a quality installation, service or maintenance. Get in touch today