official manufacturer partner
Garage Door Installations Throughout the West Midlands
Our garage door replacement team operate throughout the West Midlands providing homeowners in and around Birmingham, Walsall, and Staffordshire the best new garage doors around. As well as garage door installation in Walsall, we have local garage door installers in and around the surrounding regions of Solihull, Coventry, and Wolverhampton.
With affordable garage door replacement costs from as little as £240 and our excellent reviews, the only question you should ask yourself is when can I book my free estimation.
Take advantage of our free estimation service
Each garage doors installer at WM Garage Doors is an expert and all of their work is fully guaranteed. Garage door installation is a precise operation and exact fitting is essential for the life span of a new garage door.
Because of this, we offer a free on site survey to exactly measure and assess the garage opening. Our free site surveys are provided by our garage door installers and not a salesperson, to ensure the right size and type of garage door is recommended.
It is essential to bear in mind that garage doors have evolved and a new garage door may have different hinges, mechanical operating requirements and may need different clearances. It is for this reason that our garage door installation service is offered with a free site survey.
Once our free site survey is completed by our garage door installer, we will provide you with a no obligation quote for your garage door installation cost, with no hidden extras. This quote will be valid for 30 days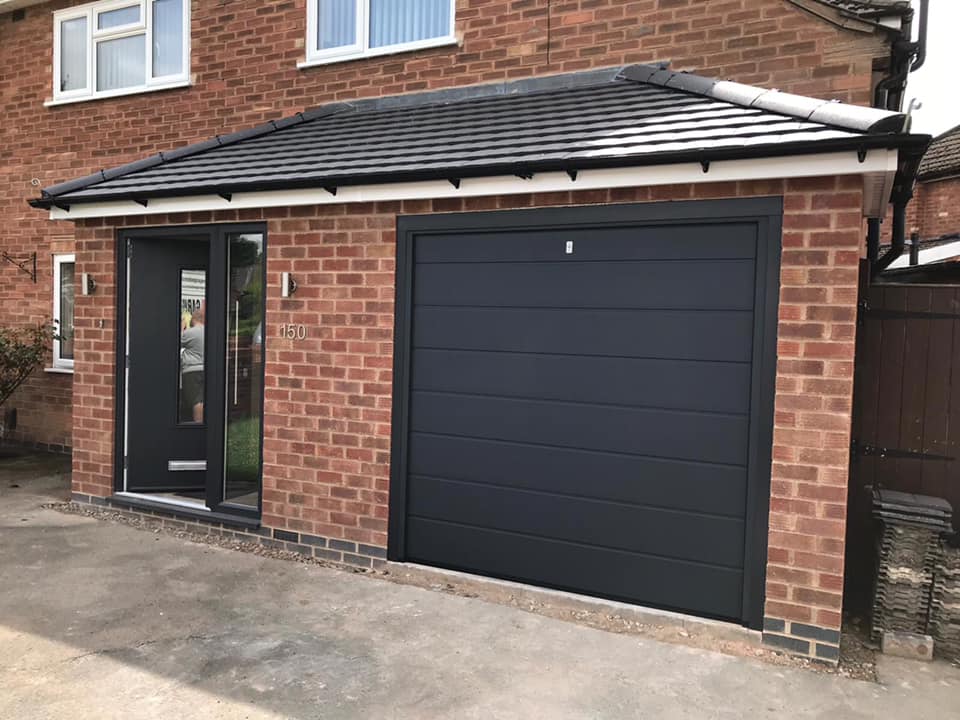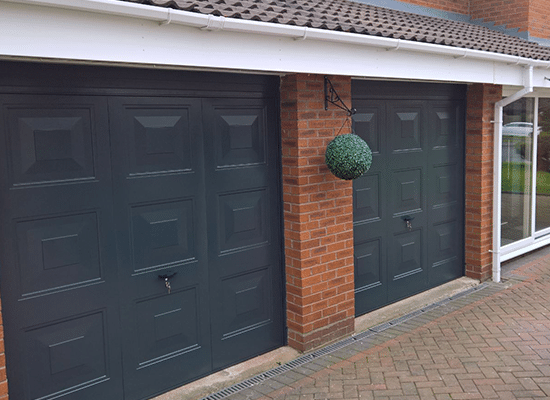 What can you expect from a garage door installation from us?
Our garage door replacement service covers both manual and automatic garage doors, from quality manufacturers such as Wessex, Garador, Cardale and Hormann. These garage doors are the safest, most reliable and most secure available in the UK market.
Our local garage doors installers can help you decide which manufacturer and type of garage are best for your circumstances and needs. We offer and install garage doors in the styles of up and over canopy, up and over retractable, sectional and side hinged, not forgetting our roller garage door installation service.
These garage doors are available in a wide choice of materials such as steel, aluminium, UPVC and fibreglass as well as those handcrafted in natural timbers such as cedar and oak. Insulated garage doors can also be installed and these offer both heat and acoustic installation.
If your Looking for a quality installation, service or maintenance. Get in touch today
If you are looking for a new garage door but are wondering how much a garage door replacement will cost just pick up the phone and call 01922 664016 or fill out the contact form above and we will be in touch with our installed garage door prices.